Goblinheart: A Fairy Tale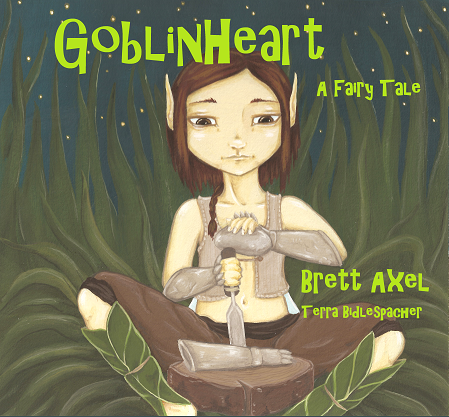 An illustrated children's book aimed at 4- to 7-year-olds. This book is the story of Julep, who has wings like the fairies do rather than claws, but who feels like a goblin on the inside and through some effort gains acceptance from the tribe as a goblin. The book contains no gender pronouns. Its intention is to support gender equality in children.

Written by Brett Axel. 40 pages in hardcover. ISBN 978-0-9769771-2-4

Coming out April 28, 2012, now available from the author, Brett Axel.

$15. Please go to http://www.goblinheart.com for ordering details..

---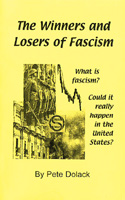 This pamphlet attempts to answer two questions: What is fascism? Can fascism happen in the United States? To answer these questions, it is necessary to examine who brought fascism to power in the past and what fascist leaders did once in power. It is very clear who the "winners" and "losers" were under fascist governments — the similarities among the five historical examples contained in these pages (Germany, Italy, Spain, Chile and Argentina) are striking despite these nations' very different cultures, times, historical developments and placements on the world economic pecking order. Who brought fascist regimes to power, and for what purpose, and how and why so many were so badly fooled during the rise to power of fascist regimes, is rarely discussed in popular works. But without this knowledge, it is impossible to understand fascism at all; that lack of knowledge is precisely what those who benefit from fascism would like to continue. This pamphlet concludes with a discussion of the martial-law infrastructure already in place in the United States and an analysis of the potentiality of all-out fascism and/or an intermediate "authoritarian" regime. The potentiality of fascism may be low, but it is most certainly not zero.

By Pete Dolack. 44 pages. ISBN 978-0-9769771-1-7

Now available from Eastwaterfront Press.

$5, including shipping and handling.

---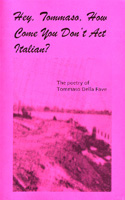 The late Tommaso Della Fave was, above all else, a storyteller. Tommaso, as he was simply known to his many friends in the downtown poetry and spoken word scene that centered on the East Village, Lower East Side and Loisada neighborhoods of Manhattan, interwove stories throughout his work, which often integrated connecting vignettes and singing with his poetry, sometimes all at once in his performances at downtown theaters. "With graceful skill, profound humor, and deep reverence for life he writes about the day-to-day and the bonds between people, creating poems that can ferry us through the dark choppy night, poems that live inside and outside of time. Tommaso believed it's a privilege to be a poet, and it's a privilege to read his poems, they make me glad to be alive," the downtown writer Tsaurah Litzky says of this collection.

By Tommaso Della Fave. 52 pages. ISBN 978-0-9769771-0-9.

Now available from Eastwaterfront Press.

$6, including shipping and handling.

---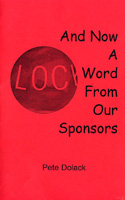 A collection of poetry from an author who increasingly tinkers with different styles but often integrates a story-telling style layered with satire that is sometimes subtle, sometimes caustic and sometimes both, with a range of voices and characters to burrow into the fault lines of contemporary society and the inside of his head. Described by some readers as "surrealistic," this brief collection examines the realities of consumer culture, contemplates the birth and death of the universe and speculates about a near future in which ice cream would be the world's most powerful energy source.

Now available from Eastwaterfront Press.

By Pete Dolack. 20 pages.

$5, including shipping and handling.